You have been selected as a Positive Leadership Awards winner
This is an unparalleled honor and a remarkable achievement to be featured among the winners of the Positive Leadership Awards. After more than 11 688 nominations from 22 countries across 6 continents, less than 1% of them is named as a winner.
What now? It's time to thank your community for the support and to let the world know about this news. Below you can find best practices, ideas and resources you'll need for that.
Any platform where you are most active on is the right place to share the announcement. It is generally a good practice to thank your current or former colleagues for their support of your nomination. Alternatively, mentioning your role models that have inspired you along your journey of becoming a positive leader is a good angle as well. 
In terms of the tone of voice, LinkedIn is more suitable for sharing it as your professional milestone, whereas Facebook, Instagram or TikTok allow for a more personal  style. 
Below are some examples of sharing images that we have created for you. You can access all personalized images by clicking on the image or the 'Download' button.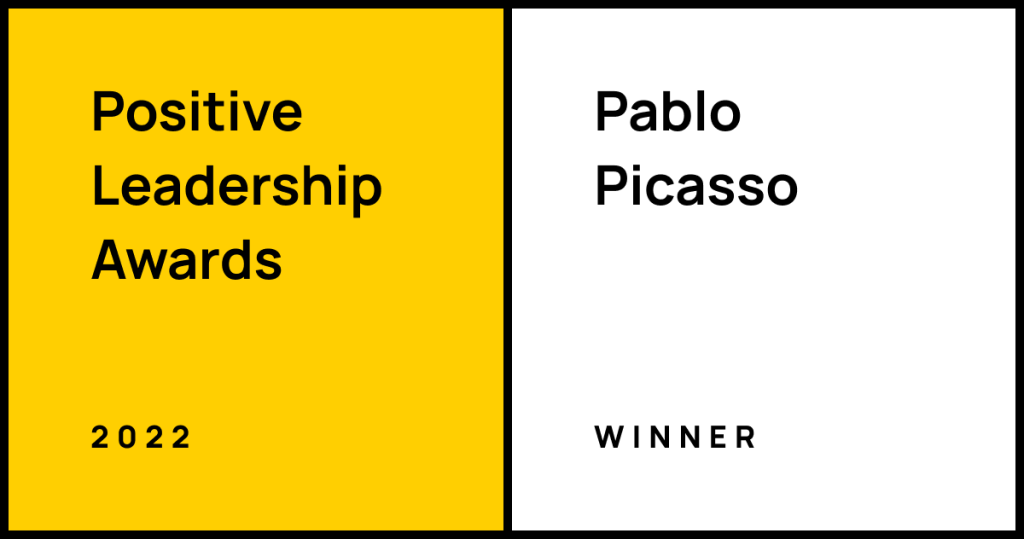 Sample Horizontal Post Image 1200×630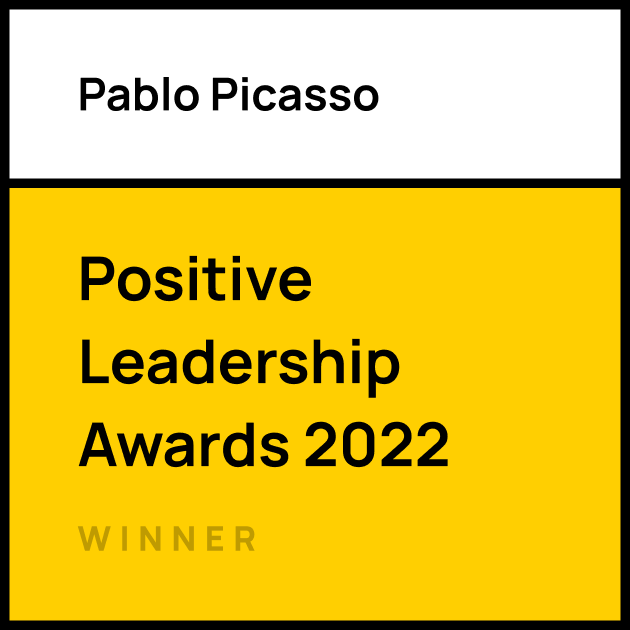 Sample Square Image 630×630
End every email on a high note by highlighting the award. Practice shows that it will also be a great conversation starter about positive leadership and how to bring more of it to your organization. 

Email Signature Image 630×150
To make the most of your win not only for yourself, but also for your organization, reach out to the local or national media to cover your story. A good place to start is to issue a press release. You can create it yourself or you can use the Press Kit we have prepared, which already contains the key facts, judge information, winner bios, imagery and other resources that journalists might find helpful. You can download the Press Kit by clicking on the button below:
Let your clients know that your organization is on the cutting edge of managerial practices recognized on the global level. It can also improve your employer branding – who would not like to work on the next project with a positive leader?

The fact that you won the Positive Leadership Awards means there is something you do that is positively different from other managers out there. Share your best practices with your colleagues by organizing an internal presentation or workshop. They say one of the best way to become better at something is to teach it to others. Plus, your colleagues will be thankful for you helping them bring more positive leadership into your organization. 
Podcasts have experienced a strong wave of increasing popularity over the last five years. There are now thousands of podcasts covering all possible topics, including the ones of leadership, employee engagement, organizational effectiveness and so on. It is likely there is a suitable podcast not only in your country, but also in your city. Reach out to them and volunteer to be a guest to speak about positive leadership.
If you prefer a physical recognition of your award, you can put an official hand-signed certificate on your wall or table at work or at home. Order yours by February 19 to receive it by post, You can see the sample certificate below: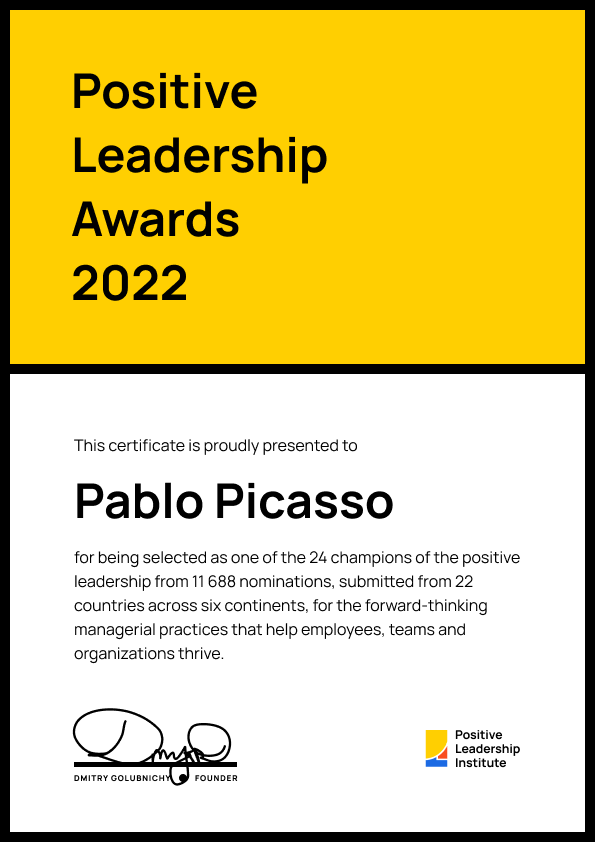 If there is any other way we can assist you with the promotion of you winning the Positive Leadership Award, please do not hesitate to submit your question to our support team here. 
Make sure the right people know about the Positive Leadership Awards